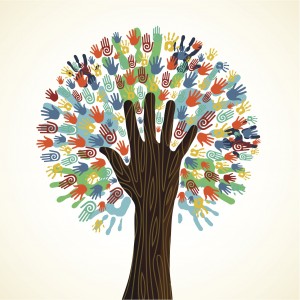 We've discussed the role of community relations in the success of your business, but as a business owner/manager or entrepreneur, is your presence alone enough? Here, we learn why it's so important to get your whole company involved in the community, not just the leadership. Doing so not only helps the community and help the company, but it also helps your employees professionally.
Adrianne Lynch, Director of Economic Development of the Gilbert, Arizona Chamber of Commerce gives us a few ideas on how to get your employees involved. When you want to get involved in the community in which you live or work, one great way is to volunteer or by being a part of local events. Lynch tells us to look for opportunities involving government, public policy, economic development, education, community culture, and so on.
By looking for these things, your employees may find a new passion. They form that emotional investment and begin wanting to volunteer their time. They begin to make friendships which, over time, evolve into a family. They spend more time involved in these events. Getting so involved and building those relationships effectively boosts morale in the office.
Taking the time to cultivate these relationships makes your employees see themselves and their company as an integral part of the community. Giving to the community and seeing how you are working with others to make a change is a very rewarding experience of which your employees can be proud. It forms and strengthens relationships outside of the office, thus lifting spirits in the office.
Encourage your employees to approach you and others with opportunities to get involved. Listen to ideas and perhaps even offer a day off to explore those opportunities. Try to not worry about the cost of giving them that day because the return you see likely outweighs that cost.
Listen as host Jill Schiefelbein and Adrianne Lynch talk about community involvement (skip to 31:58) and why it's so important in this episode of Communication Nation: Communication and Community Relations.
Written by Impromptu Guru Director of Operations, Christina Miller.