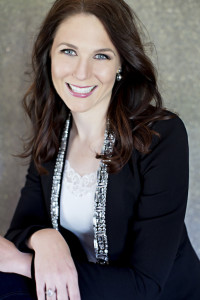 What's often cited as the number one fear in the United States, even over death, is one of the things that I enjoy the most.
My name is Jill Schiefelbein, and I am passionate about public speaking and effective communication.
After eleven years of teaching public speaking and business communication to students at Arizona State University and doing speech consulting for executives, entrepreneurs, and professional athletes, I thought it was time to take my lessons and put them into practice outside the traditional classroom.
From the time I did my first formal presentation (I was nine, it was at a 4-H club, and the topic was How to Draw a Mouse, which my mom will remind me about to this day) I knew that communication would be a passion in my life. Since then, I've spoken to groups of all ages, in audience sizes of one to 5,000. And I love every minute of it.
Impromptu Guru is my way of enabling and empowering others to become better speakers. Whether you are terrified of speaking in public, or you are an experienced speaker, we can all use tips, tricks, and practice. And I am here to help you in that endeavor.
For training and consulting in the business communication arena, check out my other business, The Dynamic Communicator, and see how we can work together to help your business achieve accelerated results through implementing effective communication strategies and processes.
About Impromptu Guru
Founded in 2011, Impromptu Guru received the 2012 "Rookie of the Year" award and the 2014 "Volunteer of the Year" award from the Gilbert Chamber of Commerce in Gilbert, Arizona—one of CNN/Money Magazine's most livable cities. Through Impromptu Guru owner Jill Schiefelbein went on to launch a national talk radio show, facilitate training and media coaching for the WNBA's Phoenix Mercury and the NFL's Players Networking Event at SuperBowls XLVII and XLVIII, and launched an educational video campaign on public speaking and communication skills that continues to reach thousands of viewers each week around the world.
In July of 2015 Impromptu Guru owner Jill Schiefelbein was named an Entrepreneur Network Partner and Contributor to Entrepreneur. Jill is also the Communication Biz Expert for Smart Hustle Magazine, with recurring columns both online and in print.
It's All About Communication!
Communication is everywhere!  But are you prepared to meet the challenges that communication brings?  I'm here to help!
Today's society presents numerous challenges to speakers, as many of us are being asked to take our time-tested public speaking skills and put them to use in a mediated environment.  But how do you navigate these boundaries?  If I'm a good public speaker, will I be a good mediated speaker?  Not without the proper training on how to approach the nuances that a mediated and online environment bring to the table.  With years of experience in managing online communication, and specializing in online training and webinars, I can help you navigate the differences between speaking in public and speaking online in a mediated environment…and help you gain confidence and dynamism in both!
My education background is based in communication and international business, with foci in computer-mediated communication, multimedia writing and technical communication, organizational communication, strategic communication and communication technology.
My work background reflects my education, with direct experience in managing and directing online education, teaching communication classes and authoring textbook materials, evaluating and analyzing courses and market research, designing and facilitating corporate communication training classes, and one-on-one speech consulting.
Prior to Impromptu Guru, Jill worked as the Communication Manager for a national franchise, was a faculty member at Arizona State University, and established a nationally-recognized presence in the online education community, by starting up two major online education offices at the largest university in the country, serving 60,000+ students and increasing online tuition revenue by nearly a million dollars in her first eight months. She is still called on by universities and publishers to consult on the digitization of education and effective online communication practices.
She is the author of two books, Business and Professional Communication in the Global Workplace (Cengage-Wadsworth, 2009) and The Athlete's Media Playbook (Impromptu Guru, 2013), is quoted in multiple articles and book chapters, and is no stranger to the physical and virtual speaking stage.
In August 2014, Jill relocated to New York City to expand her practice and, in November of 2014 launched The Dynamic Communicator. This business combines her three best skills–entrepreneurial thinking, problem solving, and communication–and focuses on helping businesses achieve accelerated results through dynamic communication practices.
A sampling of past and current clients includes Charles Schwab, Safelite Auto Glass, University of Nebraska Online Worldwide, the Global Institute of Sustainability, the WNBA's Phoenix Mercury, Cengage-Wadsworth, and Progressive Business Publications.
Specialties
Speaking is my passion, and Impromptu Guru is my way of bringing my passion to light by helping others achieve their communication goals. I thrive in helping individuals and businesses translate complex services, ideas, and systems into powerful messages that drive sales and enhance persuasive impact.
Public speaking coaching, mediated speaking, online course design, technical training, communication training, webinar design, e-communication strategies, communication consulting…and more.